Welcome to Cuatro Vientos Inmobiliaria (Cvinmo Real Estate S.L.) in Rincón de la Victoria.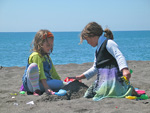 Cuatro Vientos are concentrating their services around the Costa del Sol east of Malaga called Axarquia. This area is quite different from what most people associate with the Costa del Sol.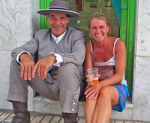 The coast from Malaga and east towards Nerja consists of many small villages with a genuine Spanish atmosphere. So far, not too many foreigners have discovered this very charming area, where the beaches stretch for miles along the delightful coast.


The market in this area still offers property at very attractive prices, and a cost of living that is also much lower than the region west of Malaga. This combination, coupled with the current low interest rates, offers an ideal opportunity for investment.
Read more about Rincón de la Victoria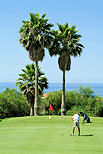 Cuatro Vientos is situated in the center of Rincón de la Victoria, just 25 minutes from the Malaga airport.

We have on offer a range of new developments together with a variety of apartments, houses and building plots. We also arrange rented accommodation, both long or short term, to suit your requirements.







Please get in touch for more information.